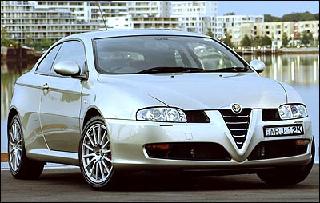 Alfa Romeo's tuner specialists Autodelta, called their new creation GT JTS Super, the only Alfa with JTS direct-injection gas engine to get forced induction. Adding the supercharger enables a 220 horse power and torque to 192 pound-feet.

Autodelta also offers a variety of packages for other Alfa models, including the Granturismo aero body kit for the 156.

Unfortunately, it won't be offered to the U.S. Not just yet.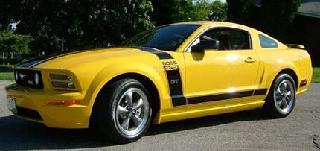 On Motor Trend's September issue is a report that the Boss Mustang is definitely ready to go for the model year before a refreshed Mustang bows in 2008. Eric Bryant of Autoblog says that it will likely be powered by a naturally-aspirated 5.4 litter V8 version of Ford's mod motor architecture. However Motor Trend says that it will be a V8 about 5.0 liters in size.

MT also has just revealed that the Boss Mustang will get the Shelby GT500's complete suspension set up and to reduce its weight, the interior will be stripped out. We can expect the "Boss' to be as light as a V6 Mustang, more powerful than the GT but less expensive than the Shelby GT500.


If you happen to visit Hong Kong Disneyland recently, you probably caught sight of Honda's most advanced humanoid robot, ASIMO at the park's newest Autopia attraction. This is because Honda Motor (China) Co., Ltd. had signed a business alliance with Hong Kong Disneyland and the company has been chosen to sponsor this newest attraction.

Visitors at the Autopia attraction will have the privilege to drive the future aboard the innovative shiny electric cars. Aside from that, Honda also sponsors HK Disneyland's "Wild About Safety Campaign" which aims to promote safety and comfort while on the Park. Honda was also able to obtain exclusive rights for the park's images to promote their automobiles and their other products throughout Hong Kong and Mainland China.

"Honda is known throughout the world for its commitment to quality, innovation, safety and family values - qualities that are also at the heart of the Hong Kong Disneyland guest experience. I am sure that our guests will benefit from our alliance and look forward to creative exciting marketing programs with Honda in the futures" said Bill Ernest, Hong Kong Disneyland Executive Vice President.

Having to witness Honda's out-of-this-world technology, the whole family will surely enjoy the new Autopia driving experience.

Now, are we soon going to see Mickey Mouse driving a Honda vehicle? Well that is an fun scene to wait and see.


Think black. Rolls-Royce Motor Corporation has recently launched its modified version of The Phantom. The modification of the new Phantom was successfully executed by the Genaddi Design Group that is currently working on updates for other Rolls-Royce cars.

The sleek, smooth metallic black painting of the new Phantom Black indicates its luxurious and stylish design that offers a pleasurable and elegant driving experience. Other features of the new Rolls-Royce Phantom Black include the extended wheelbase, reamed steering wheel, additional interior space in the rear and black leather seats for a comfortable ride. The customized and elongated body of the new Phantom provides an extensive accommodation for additional occupants.

Here is the list of specifications for the new Rolls-Royce Phantom Black according to theautochannel.com:

• 21-inch alloy wheels with black detailing and centre caps
• Visible tailpipes
• Gloss black inlet manifolds, with chrome plated top cover
• Black leather interior trim featuring Seashell piping
• Black leather headlining with sunshine roof
• Black Diamond metal foil instrument panel
• Black ash wood veneers with silver pinstripe
• Veneered picnic table backs
• Bespoke silver clock face
• Thicker rimmed steering wheel
• Lounge Seat with rear cool box
• Cast alloy chassis plate
• Phantom Black embroidered glove box liner
• Nokia 8800 mobile phone

The new Phantom Black by Rolls-Royce truly offers nothing but luxury. Looking for updates on Rolls-Royce auto parts and other car models, you can find it on a trusted online store like Auto Parts Online. It offers a wide selection of auto body parts with excellent quality.
Rolls Royce Motor Cars which is known to produce the worlds most beautiful and expensive cars is determined to get a large share of the car market as they are now expanding their dealer network around the globe.

Rolls Royce dealers worldwide have increased from 64 in the year 2003 to 74 at present. The company recently opened more dealerships in Pakistan, Denver, Oman and USA including a new showroom in Mumbai India. The diversity in dealer locations reflects the company's efforts to bring and introduce their cars to a wide range of consumers.

The latest inclusion in their lineup which is the Phantom with extended wheelbase had given robust sales for the company due to its popularity in the Middle East and Asia Pacific regions. Demands are increasing that it was also recently introduced for the European market and is also expected to hit US later this year.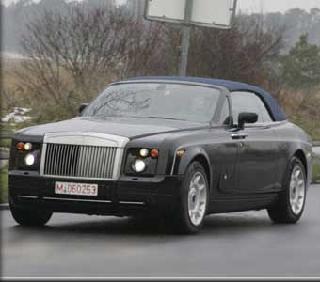 Considering the success of their Phantom model, the company is taking the initiative to further gain increased sales with their launch of the 2007 Phantom convertible soon. This new Phantom is a two-door, four-seat vehicle equipped with a 6.75-liter V12. It carries the same aluminum space frame chassis of its predecessor and its bold reverse-opening suicide doors has been inspired from the 100EX concept.

I bet there's just a few who are fortunate enough to afford a Phantom, but in case you are one of them, finding Rolls Royce Phantom parts need be a problem for you because Auto Parts Online has always been a dependable supplier.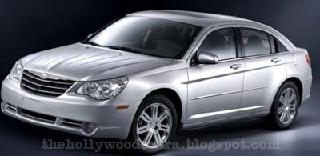 As American car buyers continue to loose appetite for SUVs and light trucks due to gas prices that are continuously reaching sky high, Chrysler Group decided to take advantage of the increasing demand for midsize cars in the US today with its introduction of the 2007 Sebring sedan.

The new Sebring rides in a new platform with entirely new interior and exterior along with an exciting power trains and new technologies that makes the new Sebring a lot different from its predecessor.

Part of the designs incorporated mainly for the exterior comes partly from the 2003 Airflite concept car, so you can expect this sedan to have shorter rear deck and have grooves in the hood. Its interior is luxuriously designed and provides a comfortable and inviting space, tempting anyone to immediately drive it.

The vehicle also boasts of having one of the top four performing four-cylinder engines available in the market today with its 2.4 liter engine capable of 172 horsepower. For those still demanding for more power and performance, there's also an available option of a 3.5 liter V6 with the six-speed automatic transmission. The Sebring wouldn't certainly be left behind when it comes to offering excellent fuel economy.

The sedan not just excels in terms of safety and reliability, but in terms of ergonomics as well. It is packed with exciting technological features as it comes equipped with LED reading lamps, cup holder capable of heating beverages to 140 degrees or cooling them to 35 degrees, a choice of heated leather or cloth seats and input jacks for MP3 players. These are innovations that are not found in any other midsize sedan.

With the introduction of the new Sebring which the Chrysler marketed as a great performing car and exuding better craftsmanship, chances are it will be a tough competitor of the Toyota Camry and Honda Accord that are currently dominating the midsize segment in the US.

As anticipation for the release of '07 Sebring in the last quarter of this year rises, auto part stores are also getting ready to cater for its parts. Auto Parts Online is one part store that has always been the source for high grade Chrysler Sebring parts for many consumers.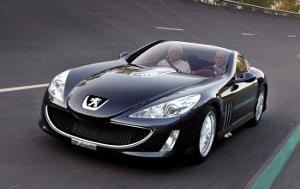 Peugeot is certainly set to join in the supercar game and one of its exciting creation, the Peugeot 907 GT supercar concept will debut at the Goodwood Festival of Speed in UK this coming July.

The 907 is a two-seater coupe that embodies both modern and classical styling. It is considered as a realization of many engineer's dream to combine a large capacity and powerful engine within a classical structure. Powered by a 6.0 litre V12 engine, a synergy of advanced technology and motoring tradition is very much evident in this supercar.

The carbon fibre bodyshell features a glass roof with a retractable rear spoiler, while the eye-catching glazed panel reveals twelve intake 'trumpets' hinting a great power within.

Truly elegant and luxurious at the same time, the body is painted in Molebdenum Gray while the interior is covered with brown leather and light grey alcantara trim along with the seats which provides additional comfort for the occupants. The gear level knob and the steering wheel rim have authentic wood inlays.

I can almost sense the excitement that this 907 GT will cause to a multitude of sports car aficionados. Soon to be showcased in the Super Car Run during the first week of July, many will now have the chance to witness the extremely sporty attitude of this amazing supercar.

In case you'll need Peugeot parts and accessories to give your vehicle a unique and refreshing look, Auto Parts Online can help you with it in an economical way.
Good news for Mustang lovers and enthusiasts out there, you need not travel far to be able to get a closer look at the 2007 Shelby GT500 for it is scheduled to race to a city near you.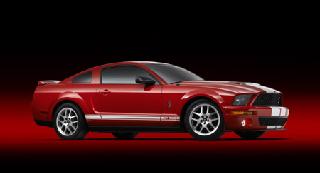 The scheduled cross-country tour that will include stops to 16 different cities is part of Ford's 'Bold Moves' to showcase their vehicles to the American drivers in a more personal and exciting way.

The new Shelby Mustang will travel to Charlotte, North Carolina; Kansas City, Missouri; Tampa, Florida; Danville, Virginia; Boston; Birmingham, Alabama and Fort Worth, Texas, among other locations. Ford is indeed serious to win the hearts and minds of Americans to embrace their new exciting lineup of redesigned vehicles.

Being the most powerful factory-built Mustang ever, the Shelby GT500 exemplifies a powerful and great performing vehicle. It boasts a 500-horsepower 5.4-liter supercharged V8 engine.

With the street invasion of the new GT500, looks like it is again ready to set the record for being the king of the road just like what the previous Mustang GT is known for.

If you want one of these new Shelby there's more exciting options for you as you'll be able to choose between a coupe and convertible version of it soon because it is due to grace showrooms this coming July. It is expected to be offered below a price of $43,000 and sure enough many are now anticipating into driving this iconic car.

For all existing Mustang owners, there's Auto Parts Online, the premiere source of Ford Mustang parts and accessories that will help you maintain that legendary car of yours.
Consumer's car buying strategies are greatly impacted by the soaring gas prices. Many are now opting to buy a used car instead since it is economical. Since new cars depreciate about 15 percent to as much as 30 percent after being driven out of the dealerships, buying brand new ones is indeed not practical for many.

Those who can't afford to buy luxurious brand new models can still acquire such cars at a lower price by opting for a used one. In case you are in the prowl for a used car, then Edmund.com's best bets for used cars in 2006 can help you out.

Edmunds.com's 2006 Used Car Best Bets are:

Economy Car: 1999-2004 Honda Civic
Midsize Car: 1999-2004 Toyota Camry
Large Car: 1999-2004 Ford Crown Victoria/Mercury Grand Marquis
Sporty Car: 1999-2004 Mazda Miata
Luxury Car: 2003-2004 Infiniti G35
SUV: 2002-2004 Ford Explorer
Mini-SUV: 1999-2004 Honda CR-V
Minivan: 1999-2004 Honda Odyssey
Small Pickup: 1999-2004 Toyota Tacoma
Large Pickup: 1999-2004 Ford F-150

Edmunds' editors came up with this list based on the cars' reliability, availability and safety as their main criteria.

Edmunds.com is the premier online source for automotive information. When it comes to the top online source for quality auto parts, Auto Parts Online is the premiere choice of many consumers.


Amidst the continued surging up of fuel price would you still consider buying big trucks and SUVs? Most probably many of us won't.

GM however in an attempt to boost their sales in trucks and SUVs has launched a new gimmick. They will be providing buyers from California and Florida with subsidized gasoline for a year. The giant automaker promises to cap the price of gas at $1.99 a gallon for new buyers of some of its 2006 and 2007 vehicles.

Mostly, SUVs are eligible for the GM rebate such as the 2006 and 2007 models of Buick LaCrosse, Chevrolet Tahoe and Suburban, the HUMMER H2 and H3 and the GMC Yukon and Yukon XL.

According to GM, consumers would be credited for the difference between the average price per gallon of premium fuel and the $1.99 price, adjusted for the miles they drive.

GM opted not to give discounts to their vehicles as it negatively affects their car's resale value. So, helping prospective buyers with their fuel consumption would be a better choice for the automaker instead. I think that this is probably the next best strategy to lure buyers in choosing GM's big trucks and SUVs.

Even if you won't be able to benefit from GM's latest offer, you can always visit Auto Parts Online in case you'll need auto parts that will help retain the fuel-saving capabilities of your favorite truck or SUV.