The Top 10 Cars to Purchase for Teenagers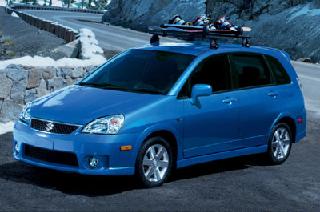 Are you thinking of buying your teenage son or daughter a car? Before you rush to the nearest car dealer make sure that you have taken into consideration the capability of your teenager to drive and to handle responsibilities. Because if your teenage son/daughter is not yet that responsible then buying him/her a car would only put his/her life at risk as well as those of other people on the road.

However, in case your son/daughter is already ready to take on the responsibilities that go with owning a car then here is a list of the top ten cars suitable for teen drivers:

1. Chevrolet Aveo - roomy and fun to drive. Very handy for city driving.
2. Ford Focus ZX3 - this is a small car designed in Europe. It is roomy and fun to drive. Least expensive version of Ford sporty ZX3 3-door hatchback.
3. Honda Civic - easy to drive, economical, stylish and with excellent crash-test ratings.
4. Honda Insight - very economical has hybrid powertrain, two-seat cabin, funky wind-cheating styling and acceleration is limited so no need to worry that your teenagers will be able to drag race.
5. Hyundai Elantra - great gas mileage has power windows and locks, with A/C, side airbags and a 138-horsepower engine.
6. Pontiac Vibe - this is a five-door wagonette which is mechanically identical to Toyota Matrix and built with the same high quality standards. Slick styling, spacious and all-wheel-drive perfect for rainy and snowy weather conditions, with antilock brakes and side airbags.
7. Scion xA/xB - powered by a fuel-efficient 1.5 liter engine and comes with air conditioning, antilock brakes, power windows and other standard equipment.
8. Subaru Impreza 2.5 RS - its all-wheel-drive perfect for any unfavorable weather condition. This type of car is available in 4-door sedan or 5 door wagon with antilock brakes and side airbags.
9. Suzuki Aerio - easy to drive, very practical and above all safe. As a matter of fact if you check with the IIHS you will be able to see that Aerio has the list car crash ratings.
10. Toyota Corolla - contains CD and A/C equipment, manufactured with the same high quality standards and crash protection as that of Civic.

For your quality auto parts and engine parts like fan blade, ignition wire set, wiper blade and window motor just go to Auto Parts Discount.
Comments
Thanks for this list! As a mom of four young adults (ages 22, 20, 17, 15) it's good to know which cars are economical *and* safe.
Add Comment